Who doesn't want to unwind after a long day? What if you could get that flavor right in your own high-quality living room with your loved ones? The living room is a vital piece of our home for several reasons. Our family members spend a good deal of time in the living room. When guests arrive at our house, the living room is usually the first place we take them to entertain.
6 Ways to Include High-Quality Furnishings in the Living Room
High-quality furnishings play a crucial role in improving the living room. If you want to enhance the beauty and functionality of your living room, there are six ways to include high quality furnishings in the living room.
1. Install some aesthetic wallpaper-wall art:
If you are into creativity, using creative wall arts and exquisite wallpapers is an excellent way to make a lasting impression. Paintings are also a perfect option for covering a portion of a wall. Any abstract or bold scenario-based painting or wallpaper completely transforms the room's atmosphere.
2. Choose one statement piece
Indoor plants can breathe new life into a space. It creates a calm environment and makes everyone feel at ease while increasing freshness. Greenery is soothing to our eyes. There are, however, a plethora of colorful and flowering options available, making interior decorating with plants simple.
You can elevate these choices with beautiful plant stands and planters. Thus, You'll get the most of both worlds this way: style and efficiency.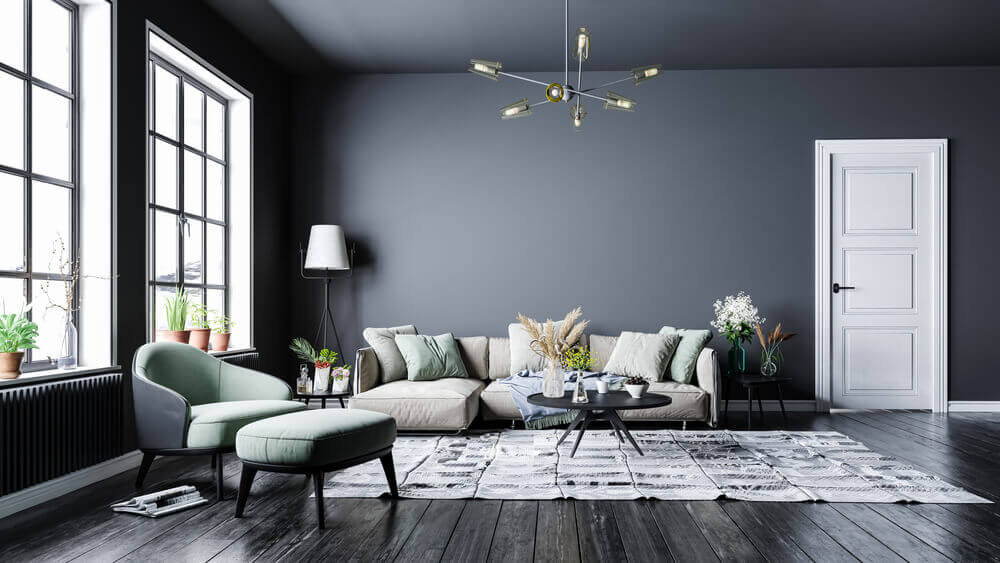 Who doesn't like to play with patterns and prints? Pattern mixing can add variety to the living room's appearance if a person does not want an understated look. On the other hand, Vivid cushions can add value to the face. Colorful sofas, curtains, and diverse prints can set the tone and create a luxurious atmosphere.
Another approach is to choose comfy seatings for the living room. The seatings should be comfortable, and the materials should be casual but clean. As your family members and guests will be spending a lot of time there, the seatings need to be comfortable and conducive to conversation. A few sets of couches, divans, and chairs can alter the room's appearance.
6.Intense & Playful ceiling:
Ceilings are one of the most under-explored attributes of a living room. By adding color, you can make it stand out from the other aspects of the room. A high ceiling can make the living room appear more extensive and open.
So, Is it necessary to include high-quality furnishing to improve the living room? Yes, because mental and physical well-being is essential. And both of them are directly connected with the atmosphere of your home. Improving the living room with high-quality furnishing will help to broaden our outlook towards life. The living will be peaceful if the home decor brings positivity and tranquility. Last but not least, comfort comes first and foremost.