We strive to design your living room in a manner that makes it look fabulous from every angle. Each of our
furniture
are designed and set in a manner that indirectly helps control the flow of conversation and keep every hangout and party livelier than ever. Be it a gathering for watching an all-important cricket match or a casual house party, our
living room designs
have you covered!
Casa Deco believes in zero restrictions when it comes to setting the specifications of any of the elements. The only restriction that comes is the area of your room. Each of the specifications we recommend are done after a thorough inspection of the room's size and layout. Thus, each of the
furniture
and
lighting
options we manufacture will complement your room perfectly.
Casa Deco manufactures all of its products and items in its very own
local facilities
. It allows us to make timely deliveries, while also ensuring world-class quality at a significantly lower price.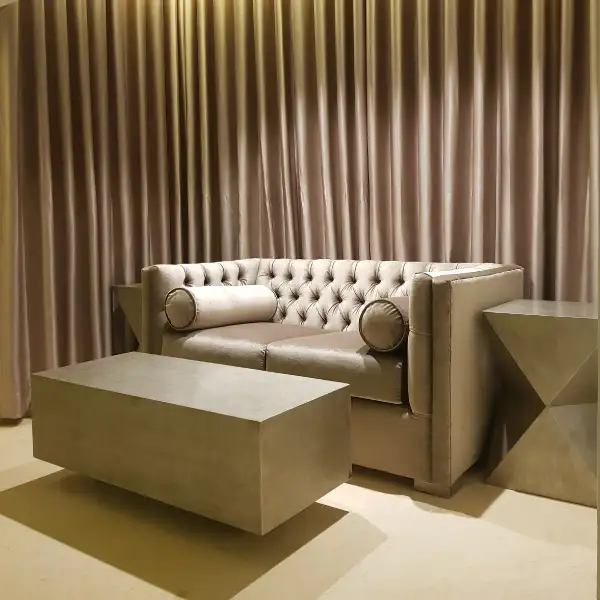 A two-seater sofa is a piece of furniture designed to accommodate two people exactly. In the same way as sofas, they also have arms, backs, and upholstery, perfect for your small family!
Three-seater sofas are always wise investments. The addition offers a stylish way to enhance the appearance of your living room while also saving space.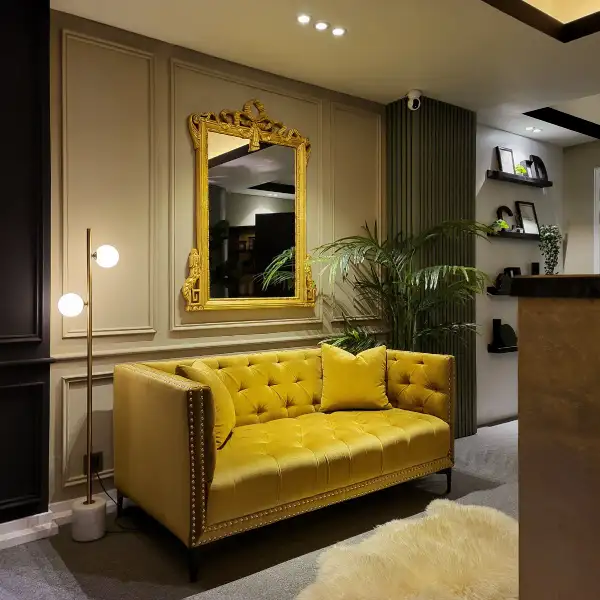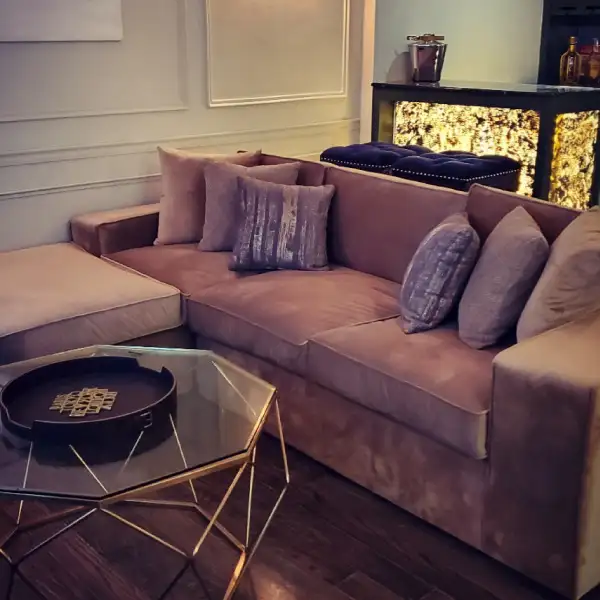 The popularity of sectional sofas has increased due to families spending more time at home and in the living room, as you can do about anything starting from having a movie night with the entire family to dozing off when you feel like it.
In its simplest form, an armchair is a chair with arms. In addition to matching the sofa and loveseat, it could also have a contrasting design to complement or accent other items in the living room.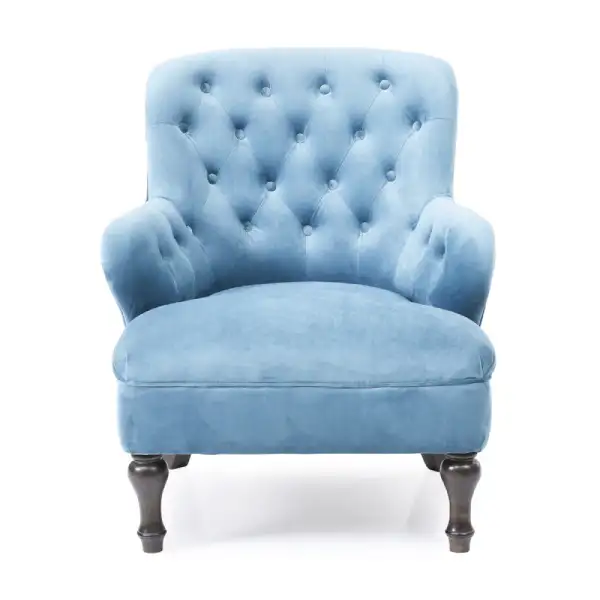 An accent chair is a single-seat chair that adds additional seating and creates a focal point in a room. Smartly designed rooms use accent chairs to attract the viewer's attention and develop a sense of depth.
Many modern designers have reinterpreted the traditional wing chair and given it a more contemporary flavor. The wings of a wing chair may not always be as prominent as on antique versions, but they still provide a comfortable surface for reading, relaxing, or taking naps.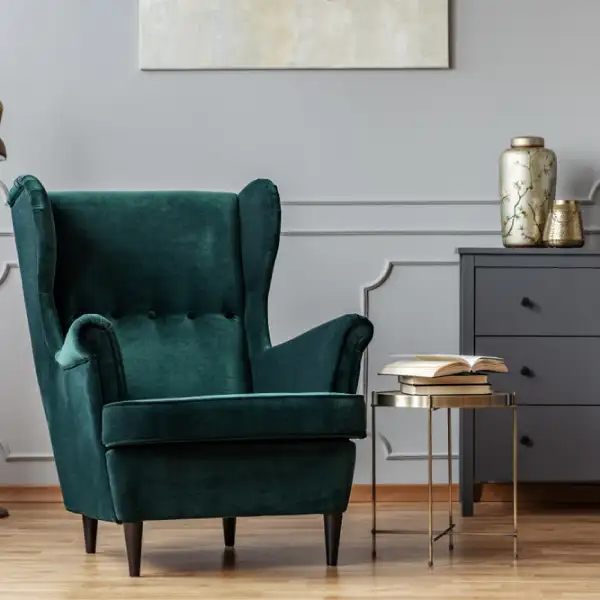 You can transform the charm of your living room and home by adding a beautiful coffee table, irrespective of its size. It lives up to its name, whether you're playing Uno while sipping coffee in your favorite mug or having a serious conversation.
Console tables are wide, shallow, and about as tall as regular tables. It is often placed against a wall to serve as a console table.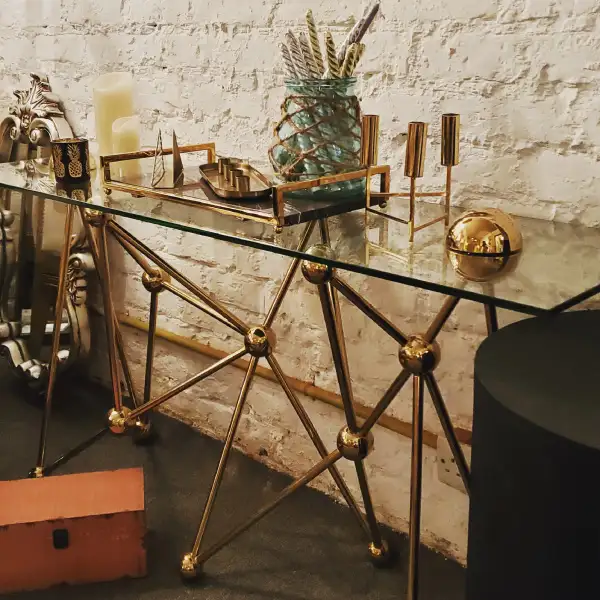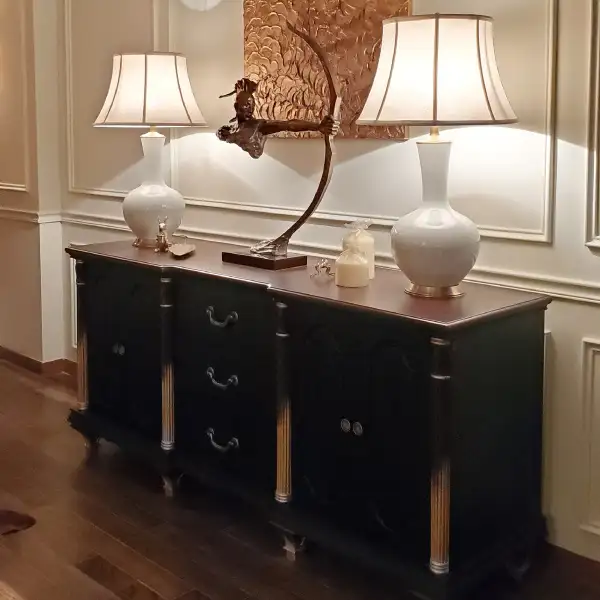 In addition to being useful for storage, sideboards are also great for displaying items. They are usually built in the living or dining room, providing convenient storage without sacrificing style.
A backend table is usually placed next to another piece of furniture, like a sofa. Various shapes, colors, and materials are available, but the style of your living room will determine which end table is right for you.