In this world of hustle culture and fast pace, Casa Deco designs dining rooms in a way that allures you into leaving all the worries of life behind for a brief moment and partake in a delicious meal with your family. Spacious
furniture
with rich color combinations, breathtaking
accessories
, and vibrant
lighting
makes every meal a memorable one.
Casa Deco believes in zero restrictions when it comes to setting the specifications of any of the elements. The only restriction that comes is the area of your room. Each of the specifications we recommend are done after a thorough inspection of the room's size and layout. Thus, each of the
furniture
and
lighting
options we manufacture will complement your room perfectly.
Casa Deco manufactures all of its products and items in its very own
local facilities
. It allows us to make timely deliveries, while also ensuring world-class quality at a significantly lower price.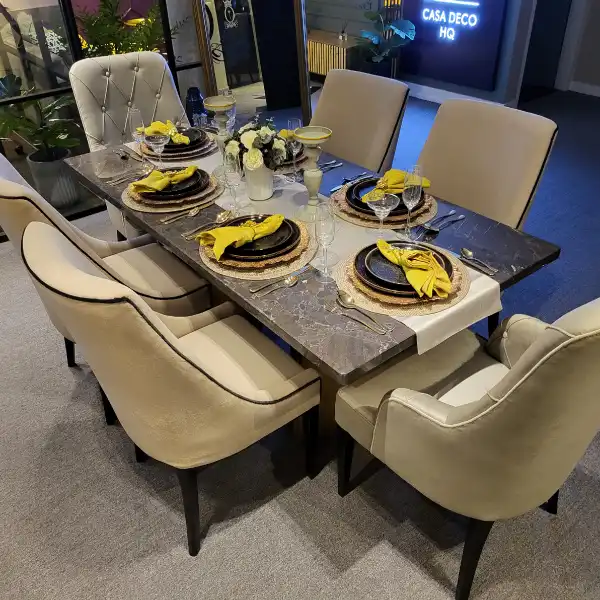 Studies show that people who eat at a table eat more nutritionally balanced meals. The act of being mindful of what we eat is essential. You'll likely savor your food and pay attention to it while sitting at a dining table. So it's not just a decor statement but an absolute necessity.
Your dining chairs make a room; they can add style and substance to the interior design theme of your room, which is why you should spend time thinking carefully about them. Not just the look, consider the comfort of the dining chair and how it affects guests and even you as you sit on it to work.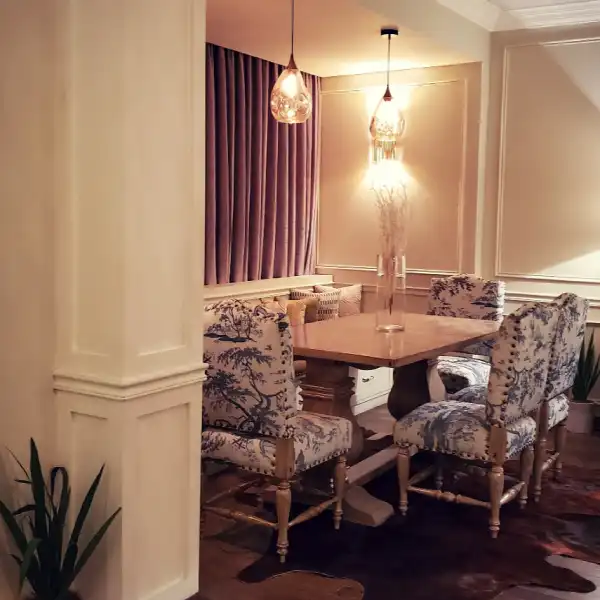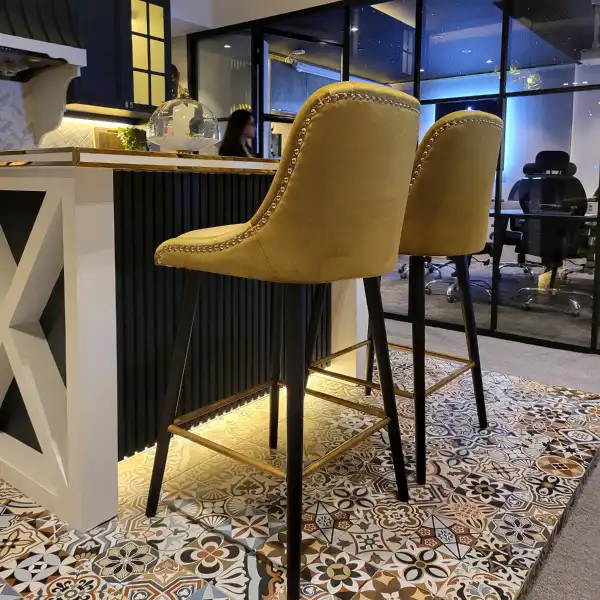 The typical island design includes a countertop for preparing food, cabinet storage, and a dining area accompanied by seating. You can also create a kitchen island bar area by removing half of the wall surrounding the room.
An alternative to the traditional dining set-up is a high table with barstools. Bar stools provide the most comfortable seating option in the kitchen for quick meals and brisk conversations.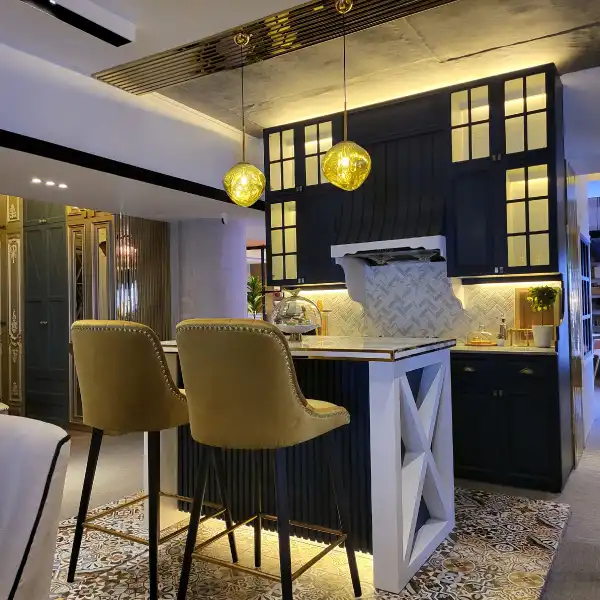 When placed in the right place in your dining room, server cabinets offer many functional benefits and look stylish.